The Politicization of US Intelligence Threatens November Elections
Comprehensive new evidence this week revealed an ongoing campaign by the Trump administration to downplay threats of Russian interference in the upcoming presidential election. In early July 2019, the National Intelligence Estimate (NIE) was circulated in draft form, containing an unambiguous judgement: Russia favors President Trump in the 2020 election. However, though the validity of this conclusion was not in question within the Intelligence community, the Trump administration consistently challenged the judgment and made numerous attempts to modify it, some of which have been successful. 
After the release of the NIE, the administration pressured then-Director of National Intelligence Dan Coats to alter its key conclusion. Coats refused, and he was subsequently replaced by Joseph Maguire in August 2019. Within a month, the document's phrasing had been edited to read "Russian leaders probably assess that chances to improve relations with the U.S. will diminish under a different U.S. president," as opposed to an explicit reference to Russia's preference for President Trump.
This interference continued in February 2020 after Shelby Pierson, ODNI's election-threats executive, testified before the House Intelligence Committee. In keeping with the original NIE, Pierson stated that Russia favored President Trump. Less than a week later, Joseph Maguire, who oversaw Pierson's work, was himself replaced after the president complained that Maguire had "told [Adam Schiff] that Russia prefers me." Soon after, National Security Advisor Robert O'Brien appeared on ABC's This Week to flatly deny any evidence of Russian attempts "to get President Trump re-elected."
The politicization of US intelligence has gone beyond manipulating important intelligence products to fit the political needs of the President. The leadership of ODNI has been replaced by Trump allies such as Richard Grenel and John Ratcliffe, neither of whom have any intelligence experience. Perhaps most alarmingly, intelligence professionals at ODNI have felt an ever-increasing pressure to conform to the administration's narrative about Russia – or risk losing their jobs. 
1. What are the consequences of this politicization?
The consequence of politicization is that political expediency is prioritized at the expense of critical intelligence we need to protect our elections. Sen. Richard Blumenthal (D-Conn.), who is one of the few officials to have been briefed on the intelligence findings, recently wrote "I just left a 90 minute classified briefing on foreign malign threats to our elections. From spying to sabotage, Americans need to see & hear these reports… Congress has been briefed but sworn to secrecy."
It has already been revealed that in 2016, cyberattacks originating in Russia targeted voter-registration databases in Illinois and Florida, and even hacked a Florida-based election-software vendor. And everything we've learned so far indicates that such efforts are likely to be replicated in 2020, on an even larger scale.
Americans have heard hints from Blumenthal and others about the threats we face this November. We know that our elections are in danger. But if we don't know the full extent of Russia's disinformation campaign and their attempts to damage our electoral infrastructure, what can we actually do to stop them?
State and local officials, as well as the public, need to learn all the facts now, so that we can do what is required to protect our elections.
___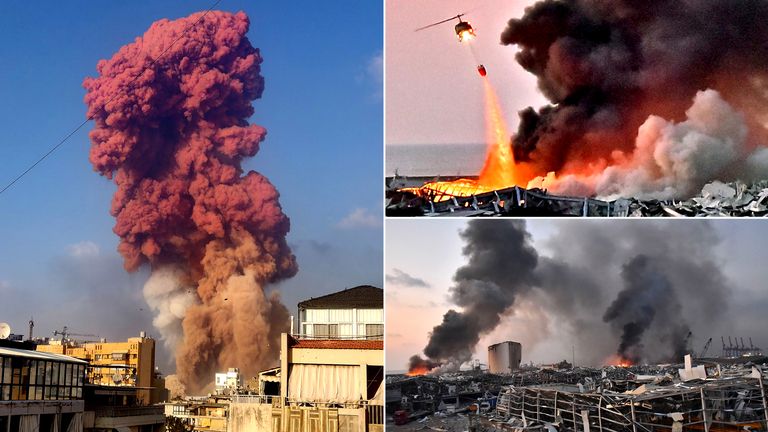 Massive Explosion in Beirut Exposes a Country in Crisis
Last week, Beirut was rocked by a blast that has been described as the largest nonmilitary explosion in recent history, equivalent to the explosive power of 1,100 Oklahoma city bombs. The Beirut port explosion caused damage across half the city and killed more than 220 people, injured thousands more, and left as many as 300,000 people temporarily homeless. Lebanon's Director of General Security Abbas Ibrahim said that the blast's cause was accidental: a result of a fire in a shipping warehouse storing 2,750 metric tons of highly explosive material, including confiscated ammonium nitrate.
The blast exposes a country in crisis. Over the last two years, Lebanon has seen a third of its citizens unemployed, its currency devalued, and food and energy shortages across the country. The explosion, which is expected to cost the country $10-15 billion, will only further upend Lebanon's economy. Furthermore, since October 2019, Lebanon has been gripped by civil unrest; a sixth of the populace has taken to the streets to protest issues ranging from the spiraling economy to rampant government corruption. The blast, which has been blamed on everything from Hezbollah to extreme government negligence, has reignited these protests. In recent days, the protests have escalated as crowds have stormed government buildings, and the police, in turn, have responded with violence. 
In the wake of the crisis, the Prime Minister and entire cabinet resigned, although they are remaining in their positions in a caretaker capacity.
1. Is Lebanon a failing state?
The civil unrest, bureaucratic mismanagement, and economic collapse that characterize Lebanon's dysfunction are symptoms of much larger problems that strike at the heart of the state's legitimacy. 
To end the Lebanese Civil War in 1990, Lebanon implemented a sectarian power-sharing agreement that helped keep the peace but also led to nearly insurmountable endemic corruption. Vast patronage networks, unmeritocratic policies, and entrenched political dynasties mean Lebanon's government is accountable to narrow tribal interests rather than the interests of the people as a whole. Leaders are often chosen through backroom deals instead of through elections, discouraging accountability and compromise. This corrosive culture of sectarianism can be seen in the response to the blast. When determining culpability for the accident, Lebanon's leaders have resorted to trading blame. Politicians initially blamed the port authorities for the oversight, while the port authorities blamed the judiciary for not responding to requests to release the cargo, and the judicial officials have pointed blame back at politicians for bureaucratic mismanagement. 
Unfortunately, this is just the beginning of Lebanon's failure as a state. Another key culprit is Hezbollah, "the world's most heavily armed non-state actor." One of Lebanon's major political parties, in Arabic "Party of God," Hezbollah moonlights as a terrorist organization, used by both Iran and Syria to perpetrate terror throughout the Middle East and the world. The group also controls large swaths of territory within Lebanon and runs the country's international airport. Not only does Hezbollah threaten Lebanon's territorial sovereignty and compromise the state's monopoly on violence, but its existence is also an invitation for Iran and Syria to intervene in Lebanon's affairs. 
Although last week's devastating blast was likely an accident, the question remains why such a large quantity of bomb-making material had been unsafely stored for over six years in a port purportedly controlled by Hezbollah. The uncertainty surrounding this question shows just how tenuous the state of Lebanon is.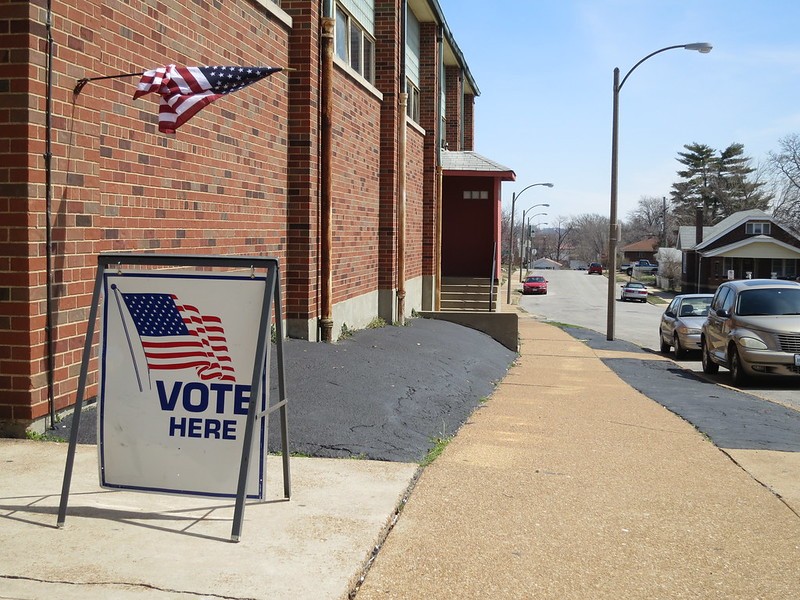 Responding to Election Crisis, States Pivot to Ballot Drop Boxes
Due to a surge in mail-in voting amid COVID-19, states were unprepared for a massive influx of absentee ballots during their primaries. As November approaches, anxious election officials are turning to alternative ways to conduct free and fair elections, particularly in light of alarming mail delays at USPS under the leadership of Postmaster General Louis DeJoy. One possible solution is the use of ballot drop boxes. These drop boxes are emptied regularly by election officials, negating the need to trust a backlogged USPS with postmarked ballots.
In Maryland, state legislative officials expanded the number of ballot drop boxes, particularly in Baltimore, for the state's June primary. Ohio, which already has a small number of drop boxes, is trying to secure more in time for the presidential election. Georgia instituted drop boxes this year for its primaries and already has over 200 statewide, which it's planning to use for Election Day in November. And on Aug. 7, lawmakers in New York State presented a bill that would require election officials to provide drop boxes to address the debacle of its June 23 primary when 84,108 ballots were mishandled or declared invalid, due in large part to mismanagement and mail delays. South Carolina and Washington, D.C., are also pushing for drop boxes in advance of the November election.
Other states, like California, Oregon, Colorado, Michigan, Utah, and Washington, have had drop boxes in place for years. As slower mail delivery threatens the legitimacy of our upcoming election, all states should look to follow their example.
1. Are there any concerns about using drop boxes?
Drop boxes have already faced some pushback, particularly from President Donald Trump's presidential campaign. In the battleground state of Pennsylvania, the Trump campaign and the Republican National Committee filed a lawsuit alleging that Pennsylvania election officials did not properly monitor the boxes during the state's primary and asked the federal court to either ban their use in the Fall or allow poll watchers to guard the boxes. The Trump campaign asserts that unmonitored ballot boxes will lead to fraud.
These concerns, however, can be easily addressed. The Election Assistance Commission, an independent federal agency that assists local and state officials during elections, recommends that states hire bipartisan teams of workers to collect and transport drop box ballots to elections offices throughout the day. The box itself, under the Commission's guidelines, should be locked or have a tamper-evident seal, with a documented chain of custody. Some drop-off boxes can be staffed and operated during normal working hours, while others can be unstaffed and active 24/7. 
Importantly, despite the claim that voter fraud is a serious problem, particularly with regard to mail-in-ballots, actual cases of voter fraud are incredibly rare. In Oregon, for example, the conservative Heritage Foundation found only 14 cases of attempted mail fraud out of roughly 15.5 million ballots since 1998. The nonpartisan Brennan Center for Justice says that "It is more likely that an individual will be struck by lightning than that he will impersonate another voter at the polls."
Given the severity of the coronavirus pandemic and dramatic backlogs with the USPS, states must take the immediate action to make our elections this November safe, free, and fair. Instituting solutions like ballot drop boxes is one such way states across America can safeguard our democracy.